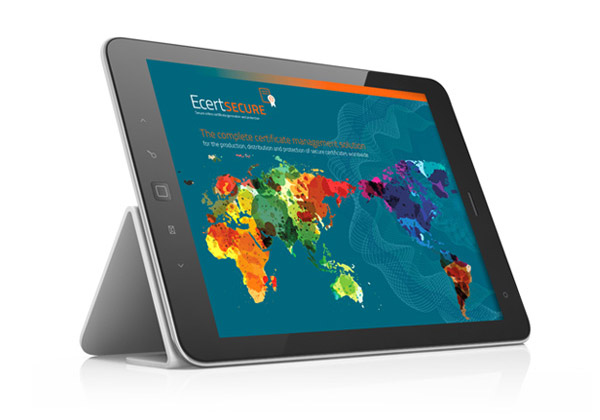 Combating Certificate Fraud
How many times do we check for the "s" in https?
With numerous companies now offering websites "out of a box", it is quick, easy and very convenient to set up a website.
So, what does that mean for you?
How can you prevent a fake website that validates a fake qualification certificate?
Electronic certificates are more than just PDFs
Certificates are proof of a qualification; a form of ID that carries your logo and your brand.
We are working with the UK Met Police to prevent fake education certificates being used for ID fraud.
Ecertsecure produces SECURE electronic certificates that are protected with passport level security technology
Add these features quickly and easily using Ecertsecure:

Biometrics
High security digital personalisation
Secure signatures
Online and offline validation options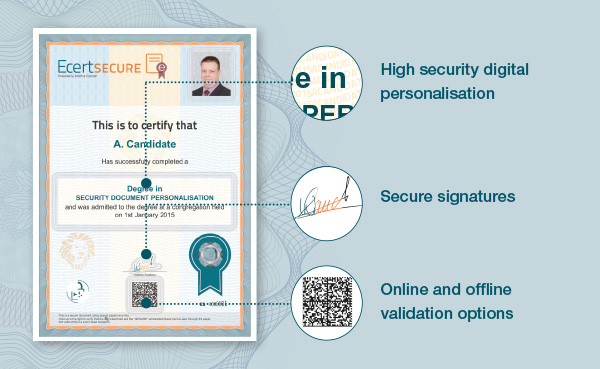 Worried about your existing paper certificate security?
With the rise of diploma mills it has never been easier to order fake qualification online. Fake qualifications can be obtained for almost any qualification or professional award.
Our secure certificate stationary can be ordered directly from Ecertsecure. Easy.
Advanced technology

Easily order secure certificate stationary that is protected by advanced security technology

Easy to order

All certificate stationary can be ordered with a few clicks, it is secure and compatible for use with the Ecertsecure portal

Secure transport

We can also provide secure transportation bags for certificates, exam papers or transcripts
Find out why we recommend secure digital printers